Since the couple announced their separation on June 4, Shakira and Pique have been thrust back into the media spotlight.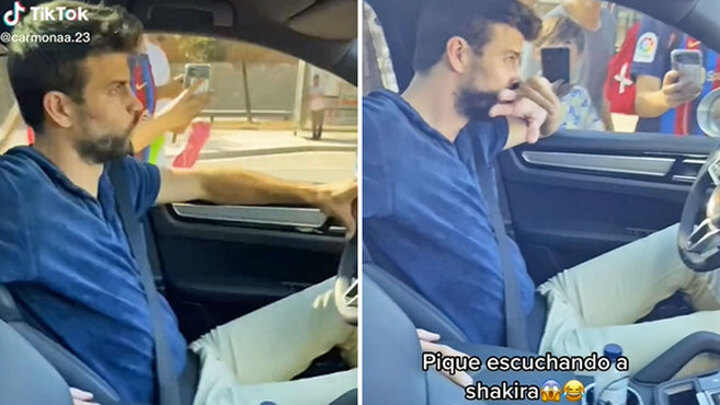 The relationship between the Barcelona player and the Colombian singer may be over, but a video of Pique has reignited the flame on social media.
The centre-back was listening to the song 'Inevitable' by his ex-partner Shakira when he had to stop as he was entering Barcelona's training ground, and where fans wait for the players in order to grab a selfie to get a video to upload the videos to their social media channels.
"What a great song," shouted the user @carmonaa.23, who uploaded the video to his TikTok account, where it has already racked up more than 4.5 million views and more than 250,000 likes.
Pique arrived looking serious and thoughtful, but the surprise came when the fans heard the music he was playing in the car.
In fact, over the last few days it has become apparent that Pique has broken off the relationship with the girl he was allegedly cheating on Shakira with, and who ultimately led to the breakdown of their relationship.
There have been all kinds of rumours, but the truth is that Shakira is going through a very difficult period and is taking advantage of the situation to rely on her family and her close friend Alejandro Sanz.
Watch the video below:
https://www.tiktok.com/@carmonaa.23/video/7119486048215829766?is_copy_url=1&is_from_webapp=v1&q=%40carmonaa.23