A heartbroken lady has lamented after her husband ran away from home after 3 years of marriage.
Narrating her story, the lady disclosed how she got married to the man in 2017 and went to America to facilitate his movement from Nigeria to the States (USA).
However, she revealed that after the man successfully got a 10-year green card, he left the house on a fateful day (24 August 2020), with the excuse that he was going to work, but he never returned.
She wrote:
"I married this beast 2017 he was so perfect with my family, I have been supporting him with everything since 2016, he used me like rain water, he f**ked me like a b!tch, he took all my money, oh I was so in love with him because he's a medical doctor and I have a thing for doctors…"
Read the full story below: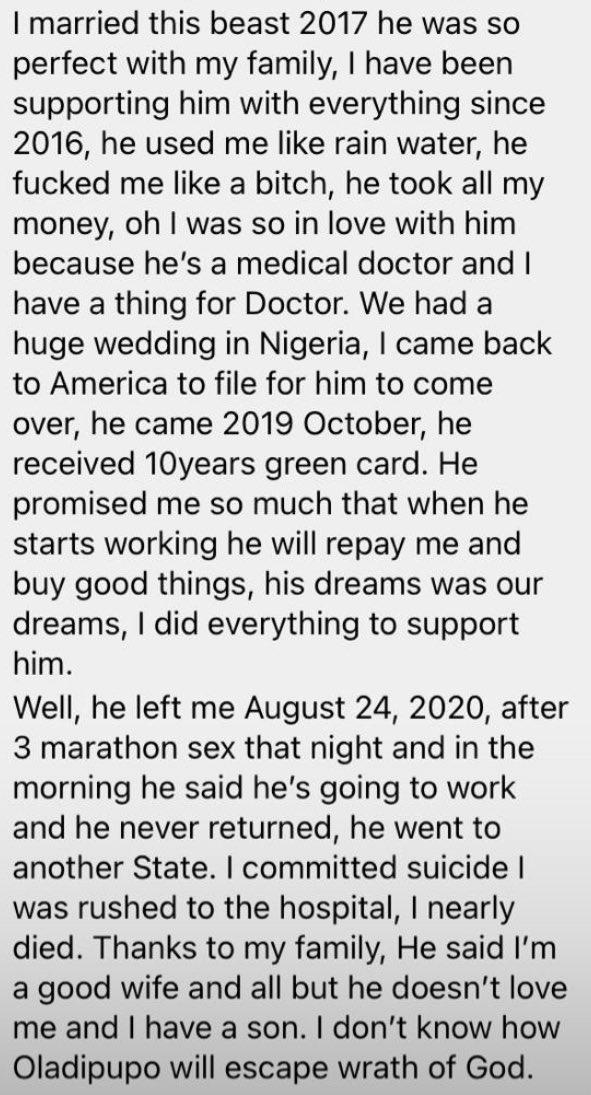 Check out more breaking and trending stories on alreadyviral.com, Kindly Subscribe to our Youtube Channel for more trending and interesting videos & don't forget to join our Telegram group for exclusive updates.