Below are fixtures of the Euro 2020 round 16: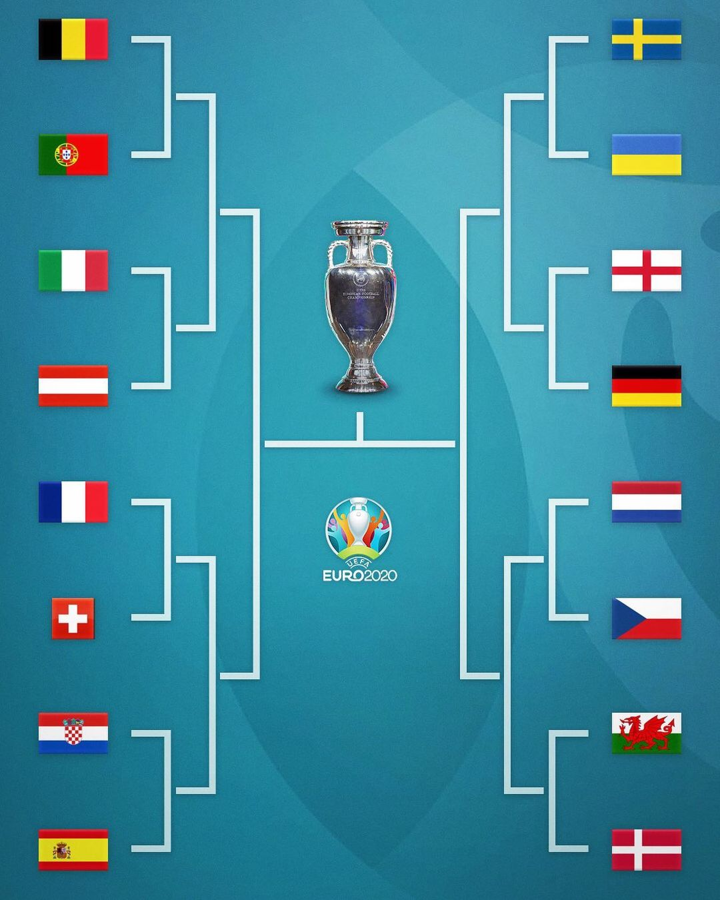 Wales v Denmark -Saturday,26 June 4:00 pm
Italy V Austria-Saturday,26 June 7:00 pm
Netherlands V Czech Republic -Sunday,27 June 4:00 pm
Belgium V Portugal -Sunday,27 June 7:00 pm
Croatia V Spain -Monday,28 June 4:00 pm
France V Switzerland – Monday,28th June 7:00 pm
England V Germany-Tuesday 29th June 4:00 pm
Sweden V Ukraine-Tuesday 29th June 7:00pm
The teams out are Turkey, Russia, northern Macedonia, Scotland, Slovakia, Poland, Finland, Hungary.
Who will WIN the Euro 2020?
Comment below.