A heartbroken Nigerian lady has cried out on TikTok after her marriage which lasted barely three weeks crashed.
Sharing her story via the platform, she advised single ladies that getting pregnant for a man doesn't mean they should get married.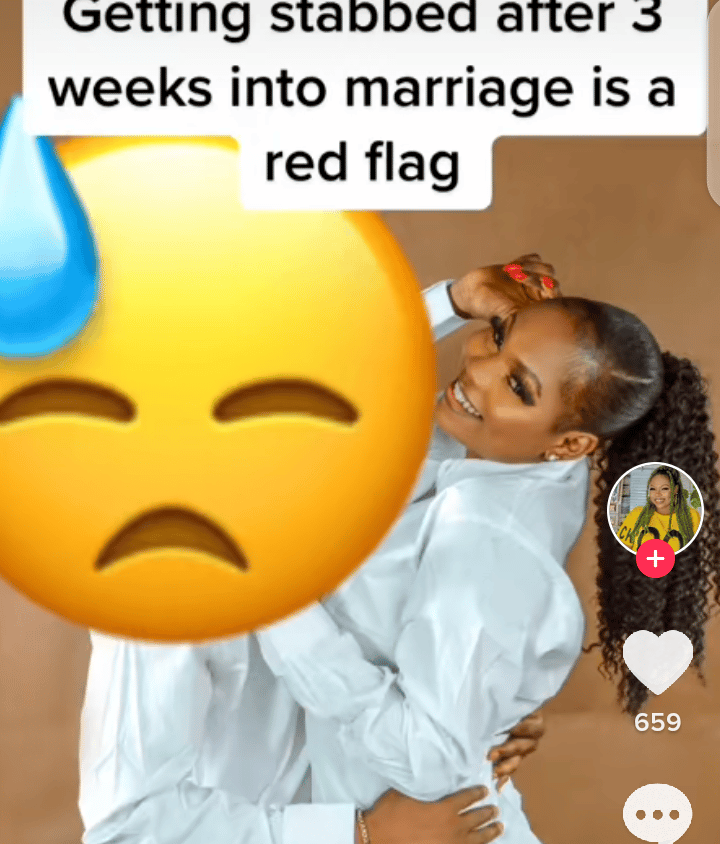 "Pregnancy doesn't mean you 2 should marry. Getting st@bbed after three weeks to marriage is a red flag", she said.
Reacting to her video, @Naomzy wrote:
"I got pregnant at 22 and married to me and we are both 5years together with our child just pray God gives you a good man."
@Queen berry Kelly family: wrote:
"u make a mistake once, learn from it and let it make u a stronger woman and never let anyone or anything put u down again, go and shine."
Watch her videos below:
https://www.tiktok.com/@bolaghold/video/7171195949191154950?is_copy_url=1&is_from_webapp=v1&refer=embed